Build, launch, and grow your start-up successfully
Join 15+ hardship-proven entrepreneurs and learn from their stories and practical insights to supercharge your venture.
More than 1500 entrepreneurs are already supercharged
Entrepreneurship

is broken
90% of Entrepreneurs fail.
35% Develop something with no market need
19% Have a flawed business model
18% Face regulatory/legal challenges
14% Do not have the right team
With this course
you
will master to
Explore the Chapters
of our Course
Expand your Mindset and your Worldview
Building a successful start-up starts with you. Your mindset, how you view the world, and how you interact with the people around you play a crucial part in your entrepreneurial journey.
Principle #1: Expand your worldview
Principle #2: Think 10x, not 10%
Develop a Solution your Customers Love
35% of entrepreneurs fail because they develop a product nobody needs or wants. Not you though! You will develop a solution your customers truly love.
Principle #3: Focus on the problem, not the solution
Principle #4: Focus on outcome, not output!
Principle #5: Build your customer first, then your product
Principle #6: Start small & stay focused on one product feature
Craft a Business Model that Thrives and Actually Takes Off
19% of entrepreneurs fail because they have a flawed business model. Your business model actually will take off!
Principle #7: Innovate around your business model, not just your product
Principle #8: Draw from abundance, not scarcity
Principle #9: Check the Ethics
14% of entrepreneurs fail because they do not have the right team. An additional 7% fails because of disharmony among the team. On top of that are 5% that fail because of burned out founders or lacking passion. Not you. You will build a high performance team.
Principle #12: Build your dream team
Principle #13: Build your community
Learn, Iterate, and Pivot
We now know that 35% of entrepreneurs fail because they develop a product nobody needs or wants and 19% of entrepreneurs fail because they have a flawed business model. One big reason why these entrepreneurs even end up in this situation is because they do not rapidly learn from the market, iterate, and pivot if necessary.
Principle #14: Maximize learning and experimentation
Principle #15: Measure your progress
38% of entrepreneurs fail because they run out of money. Not you because for you, cash is king!
Principle #16: Manage your cash!
Principle #17: Scale only after product market fit
Principle #18: Pitch like a pro and raise money
Okay, you made it! You actually achieved product market fit. The one missing thing now is: GROWTH. So scale up your venture now!
Principle #19: Double down on marketing, but do it right
Principle #20: Professionalize your sales page
Principle #21: Optimize your structure, processes, and user experience for growth
Bonus: Avoid the Pitfalls of Corporate Intrapreneurship
Meet the
15+ hardship proven entrepreneurs
Meet my Co-Authors & Course Contributors:
PLUS:

Featuring special 60 sec. Tips and Learnings from successful entrepreneurs
What others have

in mind about this
Innovation is nothing that just happens. The secret sauce is utilizing creative processes that guide you all the way. Simon is my go-to expert in that regard and this blueprint is a great example of what he is capable of.
The Blueprint for 10x Innovation and Entrepreneurship is an excellent resource for anyone looking to start or grow their own business or working with corporate innovations. With its practical advice, real-world examples, and emphasis on mindset and attitude, this guide is sure to inspire and guide on their journey to success!
KRISTINA DZIADEVYCH
, Senior Product Manager
Jeff Booth, entrepreneur and author, talks about the importance of a beginner's mindset in his book "The Price of Tomorrow: Why Deflation is the Key to an Abundant Future." Booth believes that a beginner's mindset is especially important in a world that is rapidly changing and evolving due to technological advancements. It can be challenging to have a beginners mind and radically innovate in parallel. Simon's actionable and practical advice, as well as his global network, supports entrepreneurs to make important progress.
SOPHIE KRANTZ
, Global Strategist
Simon is an exceptional facilitator. He knows a lot about exponential organizations and their attributes. He is very good at sharing his knowledge and promoting learning among team members. In addition, Simon seeks to give a personalized treatment to each member of the team without losing the general structure. During the EXO Consultant certification I learned a lot from Simon, his comments and feedback were very valuable. I highly recommend him.
GABRIELA MENA ARCHILA
, Co-Founder PoliBit
Online on-demand Masterclass with

Entrepreneur Led video content
Actually, build, launch, find product-market fit and grow your venture successfully.
Supercharging Entrepreneurship Online Course
Supercharging Entrepreneurship Pro
Supported by and partnering with: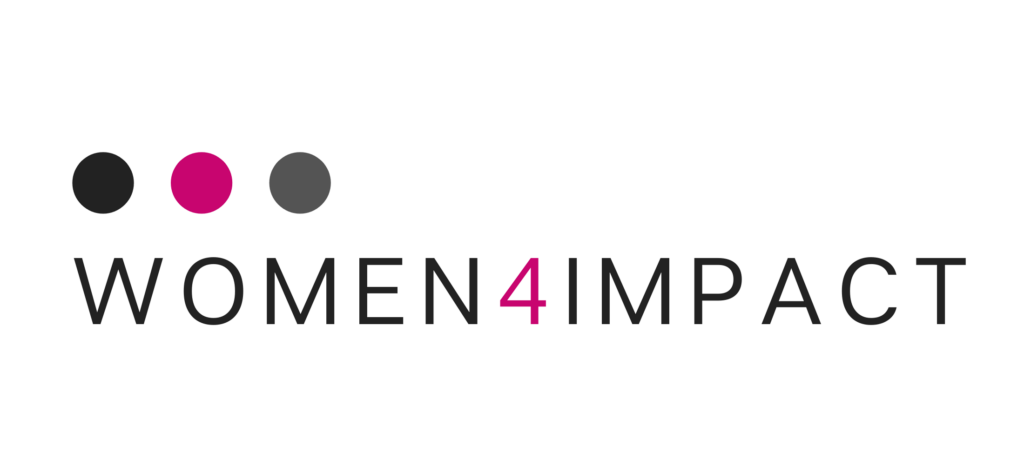 What makes me your
to-go innovator?
Entrepreneur, Foundern, Consultant and Mentor
In the last decade, Simon Nopp supported 30+ companies and start-ups worldwide – from Europe to Asia to the USA – to design, launch, evolve, and scale up new breakthrough innovation initiatives.
He co-created the women4impact initiative, is a contributor to the Purpose Launchpad Methodology, and is a certified Exponential Organization Consultant as well as Purpose Launchpad Mentor. Simon holds a master's degree in management, Communication & IT and a bachelor's degree in Business and Management.
Get the
Supercharging Entrepreneurship Cheat Sheet

now to supercharge your start-up. 100% Free.